Plenary Talks
"Joint decision making through automated negotiation"
Dr. Tim Baarslag
Senior Researcher at CWI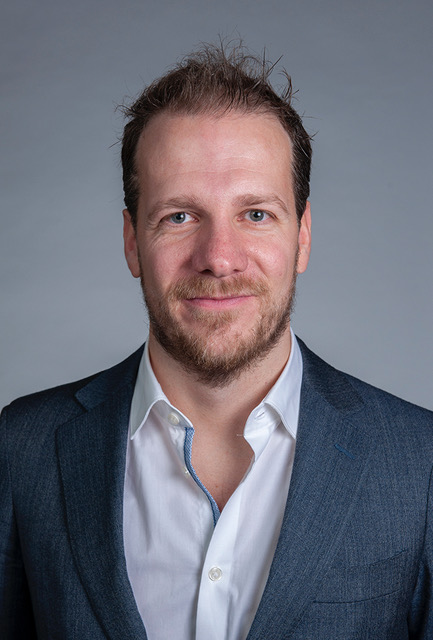 AbstractComplex and social systems consist of many interacting nodes that exchange information and can compete and/or collaborate with each other. For these nodes to coordinate effectively, they need to engage in joint decision making through the process of negotiation.

In this talk, I will present my ongoing research on intelligent and autonomous systems that can negotiate in a wide variety of upcoming domains, such as smart energy trading, the Internet of Things, and digital privacy. One of the key challenges in designing a successful automated negotiator is that only limited information is available about the other parties. Therefore, we need to investigate various decision and learning techniques to determine what questions to ask, what offers to make, and when to accept. I will provide some intuition behind some of the solution concepts (e.g. Pandora's Rule, optimal stopping), which have a wide range of potential applications. I will also illustrate the current challenges in automated negotiation, together with a roadmap for the successful design of intelligent negotiation systems.
BioTim Baarslag is a Senior Researcher at CWI (The Dutch research institute for Mathematics and Computer Science) and an Assistant Professor at Utrecht University. He is a Visiting Scholar at Massachusetts Institute of Technology (MIT), a Visiting Associate Professor at Nagoya University of Technology and a Visiting Fellow at the University of Southampton.
Tim Baarslag studies intelligent and autonomous systems that can collaborate through the process of joint decision making. Practical applications include smart energy trading, the Internet of Things, trading platforms, autonomous vehicles, and digital privacy & security assistants. Tim Baarslag currently investigates how negotiation AI can coordinate multiple deals as part of an NWO Vidi grant, called COMBINE: Coordinating Multi-deal Bilateral Negotiations . His research is featured in Science Magazine, Artificial Intelligence, Wired, BBC Technology of Business, AI Magazine, MIT Technology Review, and New Scientist.
Tim Baarslag graduated from Utrecht University with a MSc in Mathematics and a BSc in Computer Science (both cum laude). He obtained his PhD (cum laude) from Delft University of Technology in 2014 on the topic of intelligent decision support systems for automated negotiation. Between 2014 and 2016, he was a Research Fellow at the University of Southampton, where he worked on negotiation techniques for obtaining meaningful consent.
Tim is the leading developer of Genius, a negotiation environment for the design and evaluation of automated negotiators. He is also an organizer of the annual International Automated Negotiating Agent Competition. Tim is a member of The Young Academy and the ACM Future of Computing Academy for outstanding early career researchers. He serves as a PC member in top-level conferences such as AAAI and IJCAI, and as a reviewer in high-ranking journals such as Artificial Intelligence and JAAMAS. He is a recipient of the Cor Baayen Young Researcher Award by The European Research Consortium for Informatics and Mathematics.
"Prediction, Estimation, and Control of Connected and Autonomous Vehicles"
Professor Jing Sun
Michael G. Parsons Collegiate, University of Michigan
IEEE CSS Vice President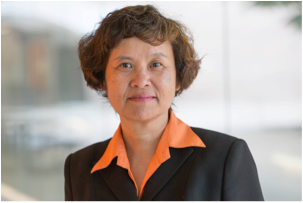 AbstractConnected and Automated Vehicles (CAV) have been heralded as a transformative technology, leading to the new era of transportation with unprecedented safety and mobility benefits. They also push the energy efficiency of the transportation systems at both the macro (traffic flow) and micro (vehicle) levels to the next height with abundant new opportunities for communication and optimization. This talk will discuss some fundamental technical challenges for prediction, estimation, and control at the core of the CAV technology. Using the integrated power and thermal management for CAV as an example, we will show how model-based design, complemented by data-driven approaches, can lead to control and optimization solutions with a significant impact on energy efficiency and operational reliability, in addition to safety and accessibility. Several unique problem characteristics, such as multi-timescale, the highly interactive nature of subsystems involved, and the dynamic and uncertain environment that CAVs are operating within, will be explained and explored. Those features call for innovative use of existing tools and the development of new solutions and tools for prediction, estimation, and control.
BioJing Sun received her Ph. D degree from the University of Southern California in 1989 and her master's and bachelor's degrees from the University of Science and Technology of China in 1984 and 1982, respectively. From 1989-1993, she was an assistant professor in the Electrical and Computer Engineering Department at Wayne State University. She joined Ford Research Laboratory in 1993, where she worked on advanced powertrain system controls. After spending almost ten years in the industry, she returned to academia in 2003. She joined the University of Michigan, where she is the Michael G. Parsons Collegiate Professor in the Naval Architecture and Marine Engineering Department, with joint appointments in the Electrical Engineering and Computer Science Department and Mechanical Engineering Department at the same university. She holds 43 U.S. patents and has published over 300 archived journal and conference papers. She is a Fellow of NAI (the National Academy of Inventors), IEEE (Institute of Electrical and Electronics Engineers), IFAC (International Federation of Automatic Control), and SNAME (the Society of Naval Architecture and Marine Engineering). She is a recipient of the 2003 IEEE Control System Technology Award.
"Business use cases of Telepresence & Telexistence"
Dr. Charith Lasantha Fernando
Executive Officer and CTO of avatarin Inc.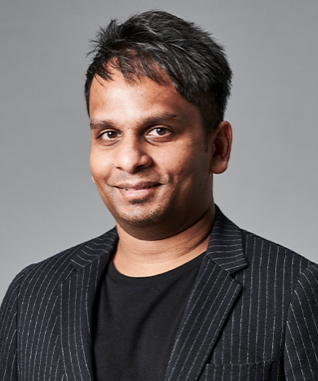 AbstractTelepresence applications have been widely used by the community since the Pandemic to reduce the spread of COVID. This has reduced the unnecessary business travel, however there are still many applications that the remote presence is required at a specific location at a specific time. Moreover, visiting remote cities and countries for vacation, relaxation and exploration still has a very high demand.
In this plenary talk, I will explain about the avatarin's "newme" robot and instantaneous travel experience that revitalize the travel industry around the globe, recent trends and technical challenges of telepresence robots deployment and state-of-the art AI & machine learning technologies that supports the new telepresence era.
BioBorn in Sri Lanka in 1983, graduated from the University of Moratuwa, Faculty of Engineering, Department of Electronic and Communications in 2007. Completed the master's course at Keio University Graduate School of Media Design in 2010. In 2013, he received his PhD in Media Design on the doctoral program at the same graduate school. Researching virtual reality and humanoids from studying robotics, control systems, and embedded systems, In 2012, as a part of Ph.D research, he designed and developed "TELESAR V", a robot system that allows you to feel a robot as an extension of your own body through sight, hearing, and touch. In 2017, he was the CTO of Telexistence Inc. with the aim of commercializing the telexistence technology. Currently, avatarin is challenging new businesses with low-cost mass production design, secure real-time streaming dedicated to remote control and robot management core framework.