SICE Industry
Special Panel Session 1
Automotive Propulsion System Toward Carbon neutrality
Panel Discussion with Keynote Speaker
Organizer:
Toshihiro Aono
Co-organizer: Masakazu Mukai
Date & Time: Sept. 8th 13:30-15:00
‹ back
AbstractMany automotive makers shifted their product strategies from conventional vehicles equipped with internal combustion engines to electrical vehicles. At this moment, many automotive engineers are pondering what is true solution toward carbon neutrality. Can an electrical motor drive heavy duty truck? How can we obtain clean energy resources which can supply sufficient electrical power to so many electrical vehicles? What kinds of contributions can optimization of social system provide for carbon neutrality? ...Nobody knows how we can realize carbon neutrality in future. The experts and young researchers in automotive control area will discuss how we can realize carbon neutrality and what is alternative solutions using control technologies in this panel discussion.
Panelists' Biographies
Jing Sun, University of Michigan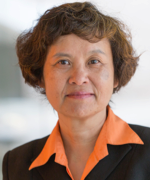 Jing Sun received her Ph. D degree from the University of Southern California in 1989 and her master's and bachelor's degrees from the University of Science and Technology of China in 1984 and 1982, respectively. From 1989-1993, she was an assistant professor in the Electrical and Computer Engineering Department at Wayne State University. She joined Ford Research Laboratory in 1993, working on advanced powertrain system controls. After spending almost ten years in the industry, she returned to academia in 2003. She joined the University of Michigan, where she is the Michael G. Parsons Collegiate Professor in the Naval Architecture and Marine Engineering Department, with joint appointments in the Electrical Engineering and Computer Science Department and Mechanical Engineering Department at the same university. She holds 43 U.S. patents and has published over 300 archived journal and conference papers. She is a Fellow of NAI (the National Academy of Inventors), IEEE (Institute of Electrical and Electronics Engineers), IFAC (International Federation of Automatic Control), and SNAME (the Society of Naval Architecture and Marine Engineering). She is a recipient of the 2003 IEEE Control System Technology Award.
Wenjing Cao, Sophia Univ.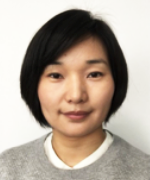 Wenjing Cao received her Ph.D. degree in engineering from the Graduate School of Integrated Frontier Science, Kyushu University, Japan, in 2014. Subsequently, she joined NISSAN MOTOR CO., LTD., and worked on the powertrain control of CAVs for four years. She is now an assistant professor in the Department of Engineering and Applied Sciences at Sophia University, Japan. Her research now focuses on control theory and its application in the route and charging planning of EVs and PHEVs, motion control of CAVs, and optimal operation of powertrains of ICE-driven vehicles, EVs and HEVs. She is a member of SICE, JSAE, IEEJ and IEEE.
Akira Ohata, Former Toyota Motor Corporation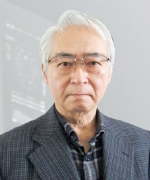 Akira Ohata graduated from Tokyo Institute of Technology and joined Toyota Motor Corporation in 1973 and retired from Toyota in 2015 when he was a senior general manager. He was involved in many advanced and production developments including powertrain controls, vehicle controls, SOC estimations, the HEV control of the first Prius, and the integrated methodology of black and white boxes physical modellings. He managed and organized the control theory educations including linear, nonlinear, robust, and adaptive controls at Toyota in collaborations with universities. He has highly promoted Model-Based Developments and mathematics for the automotive industry. He has received outstanding paper awards from Convergence (IEEE and SAE) and SICE, Asahara prize for technical contribution from JSAE (Japan Society of Automotive Engineers), and others.
Hayato Nakada, Hino Motors, Ltd.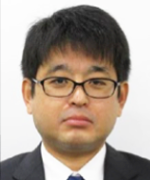 He received Ph.D. degree from Kyoto University, Japan in 2005, specializing in control system theory. He worked in Higashi-fuji Technical Center, Toyota Motor Corporation, Japan from 2005 to 2020. Since 2021, he has been with Hino Motors, Ltd., Japan as a project manager. His work is primarily focused on research and development for a range of automotive powertrain control systems based on model-based development method.