SICE Industry
Honda R&D's Luncheon Session
Honda's Intelligent Mobilities Supporting the cooperation and coexistence of humans and machines
Organizer: HONDA R&D Co.,Ltd.
Date and Time: Sept. 7th 12:00-13:30
‹ back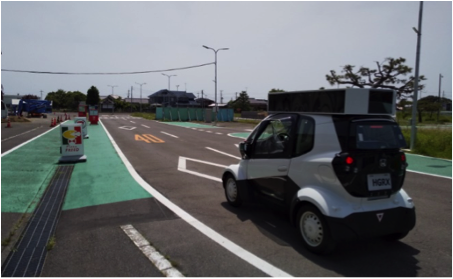 AbstractHonda is researching and developing automated driving, advanced driver assistance system and moving robot technologies in order to realize "Collision-free and stress-free movement of people and goods at anytime, from anywhere and to anywhere." These technologies are composed of AI (Artificial Intelligence) and advanced control theories, and will support the cooperation and coexistence of humans and machines in future. Honda calls them "Cooperative Intelligence: CI." Machines equipped with CI behave like humans while communicating with surroundings, reduce traffic accidents and various stresses related to movement and realize "Freedom of Mobility." They lead the evolutions of people's lives in future. In this luncheon session, Honda's young engineers will introduce Honda's vision and latest CI technologies for future mobilities.
Speaker and presentation title (Time):
Hideki Matsunaga:
 "Honda R&D's Visions toward Intelligent Mobilities in future" (12:15-12:30)
Koki Aizawa:
 "Environmental Understanding and Global Path-planning of Intelligent Micro-Mobility" (12:30-12:45)
Yunosuke Kuramitsu:
 "Local Path-planning and Dynamics control for Intelligent Micro-Mobility" (12:45-13:00) Anirudh Kondapally Reddy:
 "Interactive human-machine communication for Intelligent Micro-Mobility" (13:00-13:15)
Japanese >