Conference Program
TBD
Plenary Talks
Plenary Talk (Date: TBD)
Observability in stochastic systems: qualms for data science

Speaker: Professor Bob Bitmead
Department of Mechanical & Aerospace Engineering, University of California, San Diego, USA
Abstract:
Observability, and related concepts of constructibility and detectability, are familiar notions from linear time-invariant state-estimate feedback control. However, their definitions are seemingly detached from stochastic problem formulations. Why, for example, is observability needed for the Kalman filter? A suitable definition of stochastic observability will be advanced and shown to subsume the linear deterministic condition, but also to expose for nonlinear systems the role of the control signal in defining and achieving observability. An example from network congestion control will be provided and then extended to quantitative measures in wireless communications, cost detectability and constraint management in stochastic Model Predictive Control. Broader connections to dual aspects of online learning and decision making will then be drawn with the deliberate intention of raising questions of data quality analysis in modern systems focused on artificial intelligence.
Biography

Bob Bitmead occupies the Cymer Corporation Endowed Chair in Mechanical & Aerospace Engineering at the University of California, San Diego. He holds degrees in Applied Mathematics and Electrical Engineering from Sydney University and Newcastle University, both in Australia. He has held faculty positions at the Australian National University and James Cook University of North Queensland. He is a control theorist with a long experience in control applications in many industrial sectors. His theoretical work is strongly informed and guided by these applications. He was the recipient of the 2014 ASME Rufus Oldenburger Medal and of the 2015 IEEE Controls Systems Transition to Practice Award. Bob is President of the IEEE Control Systems Society for 2019. He was a member of the IFAC Council from 1996 to 2002 and is Editor-in-Chief of the IFAC Journal of Systems & Control. He is Fellow of IEEE, IFAC and the Australian Academy of Technological Sciences and Engineering. Bob brews his own beer and is an accredited and active Australian Rules Football umpire.
Plenary Talk (Date: TBD)
Alarm Analytics Tools for Industrial Monitoring Systems
Speaker: Professor Tongwen Chen
Department of Electrical and Computer Engineering, University of Alberta, Canada
Abstract:
In operating industrial facilities, alarm systems are configured to notify operators about any abnormal situation. The industrial standards (EEMUA and ISA) suggest that on average an operator should not receive more than six alarms per hour. This is, however, rarely the case in practice as the number of alarms each operator receives is far more than the standard.
There exist strong industrial needs and economic benefits for better interpreting and managing the alarms, and redesigning the alarm systems to reduce false and nuisance alarms, and increase the alarm accuracy. In this talk, we plan to summarize our recent work in this new area, targeting a quantitative and data based approach, called "alarm analytics," and presenting a new set of tools for alarm visualization, performance evaluation and analysis, and rationalization design, thereby to help industrial processes to comply with the new standards. Topics to be discussed include
How to present alarm information from a unit/plant/area?
How to quantify and improve alarm accuracy and alarm chattering?
How to study and cluster historical alarm floods?
How to capture connectivity and causality from process and alarm data?
What is recent development on advanced alarm monitoring?
The tools have been tested with real industrial data and used by process engineers in Canada and elsewhere.
Biography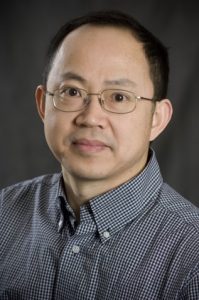 Tongwen Chen is currently a Professor and Tier 1 Canada Research Chair in Intelligent Monitoring and Control at the University of Alberta, Canada. He received the BEng degree in Automation and Instrumentation from Tsinghua University (Beijing) in 1984, and the MASc and PhD degrees in Electrical Engineering from the University of Toronto in 1988 and 1991, respectively. His research interests include computer and network based control systems, event triggered control, process safety and alarm systems, and their applications to the process and power industries. He is a Fellow of IEEE, IFAC, as well as Canadian Academy of Engineering.
Plenary Talk (Date: TBD)
KANSEI innovation based on Brain Science
~Visualization of KANSEI and approach toward social implementation ~

Speaker: Dr. Takahide Nouzawa
Center of KANSI Innovation, Hiroshima University, Hiroshima, Japan
(Mazda Technical Research Center, Hiroshima, Japan )
Abstract:
At the Center of KANSEI Innovation, we develop the Brain Emotion Interfaces that enriches inter-human and object-human relations connected by KANSEI (emotions) visualization based on state-of-the-art brain sciences and information communication technology.
By Brain Emotion Interfaces, our mission is to develop products and services in various fields such as clothing, food, housing, vehicles, education, and medical care that nurture its mental values as their usage. Leading to innovation in the inter-human and object-human relations, we aim to create a society full of happiness where "objects" are in harmony with our "minds".
The real-time visualization of KANSEI (emotions), visions and perceptions will support the future manufacturing and services with the classification of the variety of psychological information.
In this presentation, the basic study and practices will be discussed.
Biography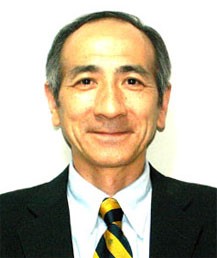 Takahide Nouzawa received the B.E degree in chemical engineering and the M.E and D.Eng. degrees in transport phenomena Engineering from Hiroshima University, Hiroshima, Japan, in 1978, 1980, and 1994, respectively. He is currently a Technical Fellow in Mazda Technical Research Center and a Visiting Professor of graduate School of Biomedical & Health Science in Hiroshima University. He is also a project leader of the national project "Center of Innovation" at the center of KANSI Innovation in Hiroshima University. His current research is interested in human machine interface, KANSEI brain science and aerodynamics of vehicle. He is a Fellow of JSME (Japan Society of Mechanical Engineers) and JSAE (Society of Automotive Engineers of Japan).
Tutorial & Workshops
TBD
Exhibitions
TBD
SICE2019 Special Event
TBD
Social Events
Welcome Reception
TBD
Opening Ceremony
TBD
Awards Ceremony
TBD
Conference Banquet
TBD
Closing Ceremony
TBD
No show policy
No-show papers are defined as papers submitted by authors who subsequently did not present the paper in-person at this conference. Presentations by proxies are not allowed, unless explicitly approved before the conference by the program committee. No-shows will not be available on IEEE Xplore or other public access IEEE forums. No refund of the paid fees can be claimed by the no-show author.
Instructions for Oral Presentations
TBD
Instructions for Poster Presentations
Poster Presentation Schedule
TBD
Guideline of Presentation
TBD
Presentation Time
TBD
Instructions for Session Chairs
TBD