President's Message
Embracing a New Journey Together – On the Occasion of Assuming the Presidency –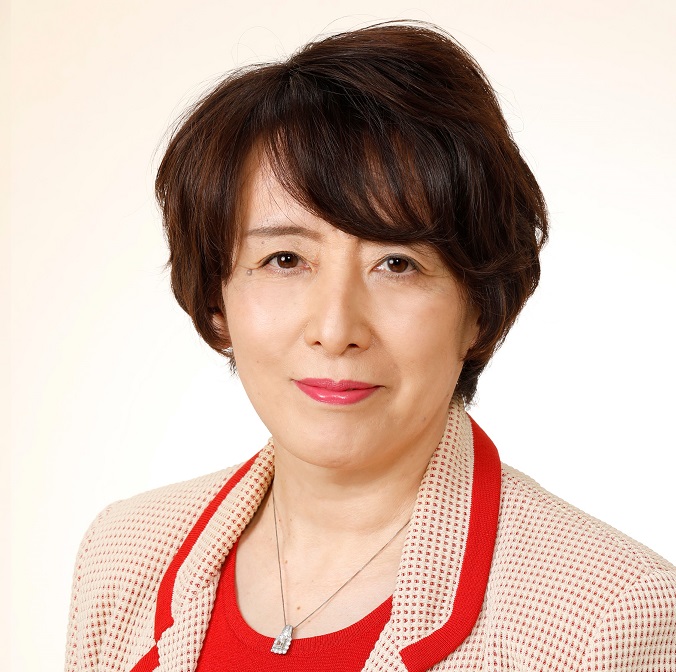 2023 SICE President
Keiko Takahashi
Waseda University
I have been appointed as the 62nd president of the Society of Instrument and Control Engineers (SICE). I would like to express my sincere gratitude for the opportunity to be involved in the management of this society, which boasts a history of more than 60 years, and I am eager to move forward with renewed vigor. Although I have been familiar with this society since my student days, in recent years I have been concentrating on the fields of global environmental forecasting and very large-scale numerical simulations, which are slightly different from the traditional areas that are main focuses of this society. I have had the experience and time to look at the society from a distance.
SICE has continued to develop from the dawn of the concepts of "measurement," "automation," and "control," which are the cornerstones of the academic and industrial foundations of the society, to the present day, thanks to the wisdom and efforts of our predecessors. (Here, we dare to use the word "automatic" to mean "moving naturally or moving by one's own power" (in Kojien)). In recent years, however, we have come to realize that it will be difficult to make progress along the same lines as in the past. It applies not only to our SICE but may be issues for Japanese society.
As you are all aware, we are entering an era of further upheaval with the diversification of values and the widening of disparities and imbalances in the world. In addition, the global environment is undergoing significant change, and it is now scientifically clear that human activities are a factor in this change, but we still do not know where this will lead us. It suggests us that we can no longer maintain a sustainable world with only a human-centered view of our society. In this sense, the time has come for us to rethink the nature of human society as part of a cycle consisting of finite nature and resources.
Considering these global trends, I strongly believe that ONKOCHISHIN; to learn from the old and know the new, innovation, and creativity in science and industry based on the SICE's unwavering vision of "measurement," "automation," and "control" have the potential to open step up toward the solution of various problems. It may require a fundamental rethinking of the problem setting and a fundamental change in the approach to solutions. However, I believe that we, who share the vision of this society, have sufficient potential to meet the expectations for solving the world's problems, transcending the boundaries between academia and industry and between disciplines.
In the 62nd fiscal year, we will focus on the continuity of the management of SICE, while first taking steps to further improve the robustness of our finances which is our activity base. We will strengthen our preparations for the future by monitoring annual income and expenditures based on a review and strengthening of our business activities, improving the budget planning process based on such analysis, and examining and planning measures to make our medium- and long-term finances more robust. As our second priority, we will strengthen our support for cross-disciplinary and inter-organizational connections, which is one of the characteristics and strengths of our SICE. We will further support SICE's fundamental activities such as the Annual Conference, which is SICE's general event, the journals, inter-divisional collaboration, support initiatives for collaboration among different fields and industries, and support collaboration between chapters and local industries. The third priority initiative is to further promote diversity and inclusion. We will consider and implement ways to expand opportunities for young, mid-career, and female members to participate in SICE with enthusiasm.
Furthermore, we will clarify the contact points to academia such as corporate sponsorship, support industry-academia collaboration, creating an environment that promotes the activities that companies want to do, and creating a financial backup mechanism to support these activities.
We will conduct the above operations in accordance with the 62nd business plan of the eleven committees, six divisions and division councils, and eight chapters and branch councils with cooperation and collaboration among the organizations, together with the officers. We would also like to ask our SICE members and supporting industry members to take occasionally interest in the management of SICE, and to share with us any innovative ideas you have.
All activities including managements of SICE must contribute to academic progress of all members and to development of industry. There have long been voices calling for changes in academic societies, and this is also true of SICE. We believe that the shape of our society must change flexibly in response to the needs of SICE members and supporting SICE members. We will continue to promote the meaningful communication not only to the outside world, but also within SICE to create an environment conducive to mutual understanding and cooperation.
We hope that SICE and its activities will lead to the development and advancement of new academic fields and new steps forward in the development of industry. We will do our best, however small, to provide such place and environment for our SICE activities. I would like to express my sincere appreciation for the understanding, supports and cooperation of SICE members and supporting members. I look forward to working with all of you as we take this new step forward together.
Members
4,071 Regular Members
512 Student Members
177 Supporting Members (223Financial Units)
(Nov. 10, 2023)
We are waiting for you to join us.