From President
– By filling the gap between industry and academia, an era of co-creation will start –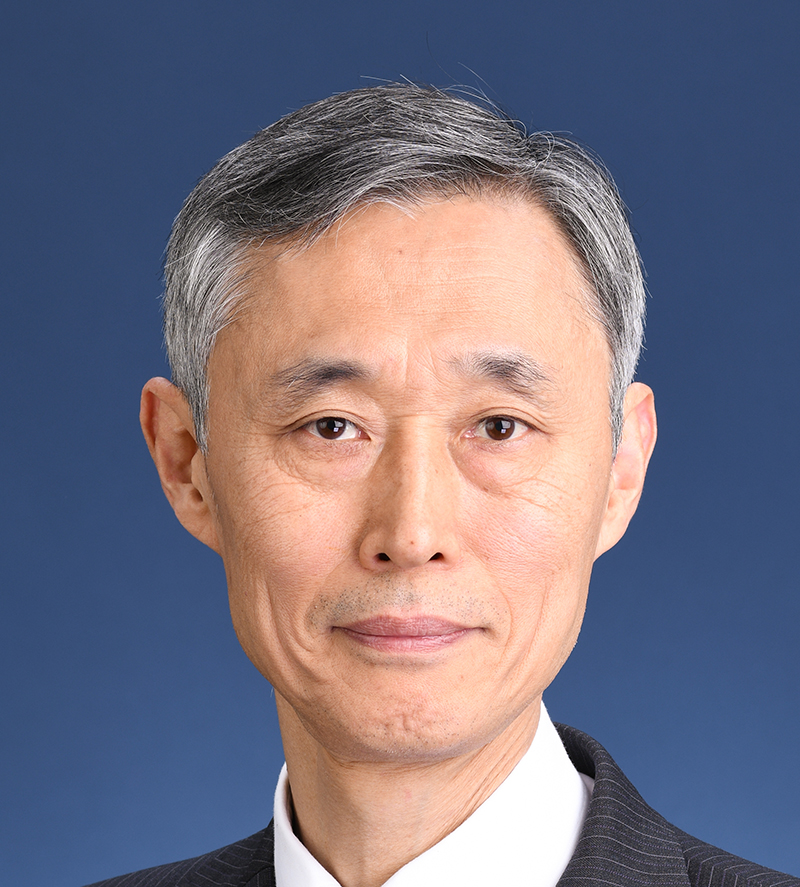 President of SICE
Hiroshi Arai
It has been a while since we entered the era of IoT and AI. I am convinced that the SICE discipline of measurement, control, and systems, which targets interaction with the real world, will become more and more important.
However, here I would like to discuss the issues of SICE from the standpoint of being from the industrial field. In the past, industry and academia have contributed to society by sharing roles: theory and technology research by academia and application by industry. However, the role of academic societies demanded by industry has changed over time. In recent years the division of roles between industry and academia has changed to the era of co-creation. I feel that SICE has not fully fulfilled its role as a bridge between industry and academia. Therefore, this year, I would like to carry out "activities to shorten the distance between industry and academia" at the following points.
1. Creating a comfortable place for industry and academia
We reaffirm the role of the academic society as a hub of industry and academia. We want to make SICE a place where both corporate engineers and university researchers will want to gather. Under the initiative of "SICE Industry," we will promote open innovation to fill the gap between industry and academia.
2. Outreach beyond SICE membership
SICE is the largest academic society in Japan that comprehensively handles measurement, control, and systems, which are essential technologies that lead to social issues such as SDGs. SICE has been conducting a lot of research activities for solving social problems. In order to make the significance of these activities widely recognized by society, it is crucial to clarify and disseminate what kind of linkage each activity has with respect to each goal of the SDGs.
In addition, as an academic society dealing with interdisciplinary fields, we will carry out information dissemination and enlightenment activities to various groups beyond the conventional members to promote new value creation across fields.
The 22nd World Congress of the International Federation of Automation Control (IFAC 2023) will be held in Japan in 2023. Prior to the Congress, more than 120 industry-academia members from various industrial fields gathered as an Industry Group to actively plan technical events. Through collaboration and support with this Industry Group, we aim to reach out to new industrial fields.
Furthermore, we will clarify the contact points to academia such as corporate sponsorship, support industry-academia collaboration, creating an environment that promotes the activities that companies want to do, and creating a financial backup mechanism to support these activities.
3. Efforts to develop human resources and build personal networks
I would like to increase the value of SICE as a place for the education and networking of engineers who contribute to solving social issues. SICE Kyoso-juku (co-creation academy), started last year, will develop the next generation of human resources who will deal with social issues.
The academic society is not only a place for recurrent education but also a place to gain insight through interaction with engineers from different industries and a place for exchange between industry and academia. In the past, the industrial activities of the academic society have been supported mainly by corporate R&D departments. From the perspective of diversity, we would like to encourage a wide range of non-technical divisions such as sales and service to be involved in the academic society.
4. Management for a sustainable academic society
Even under the COVID-19 conditions, SICE's financial situation has improved over the last few years. However, considering the long-term trends, the situation is not reassuring. In consideration of trends in the social environment, we should improve our finances and operational efficiency to be a sustainable academic society. After COVID-19, we would like to strengthen our financial base by relying on membership fee income and getting various people beyond members involved in SICE. At the same time, it is indispensable to improve the efficiency and strengthen the activities of the SICE staff.
SICE celebrated its 60th-anniversary last year, and I was handed a baton as a new SICE President from Prof. Fujita, the former President. While the number of members is decreasing, the number of participants in the conference is increasing. That indicates the situation is not pessimistic for the academic society. Based on the above activity guidelines, we would like to strengthen and promote the SICE activities by new SICE board members and staff.
Thank you for your cooperation in advance.
Hiroshi Arai
(Azbil Corporation)
Members
4,009 Regular Members
363 Student Members
174 Supporting Members (219Financial Units)
(May. 10, 2023)
We are waiting for you to join us.