Conference Program
The technical program can be found here.
Plenary Talks
Plenary Talk I (Sponsored by JEMIMA) (Date: 9:20-10:20, Sep. 11, 2019)
Digital Industrial Automation Control Systems Towards Smart Society

Speaker: Professor David Banjerdpongchai
Dept. of Electrical Engineering, Faculty of Engineering, Chulalongkorn University, Thailand
Abstract: 
Thailand 4.0 is a strategic driving force that aims to restructure national economy toward value-based economy. The important mechanism is to transform traditional agriculture to smart agriculture, traditional SME to smart enterprises, to accomplish high value, knowledgeable, specialized and highly skilled labor. The ultimate goal is to lessen economic and social imbalance, and to achieve stability, prosperity and sustainability.
This talk presents recent trends in energy intensity and energy demand in ASEAN and addresses key energy policies. We will give an overview of digital transformation toward Thailand 4.0. In particular, we will present design framework of digital industrial automation control systems (IACS) which are applied to energy management systems (EMS), followed by the demonstrated case studies. Lastly, we will share the establishment of Control System Society of Thailand and IEC TC65 Thailand National Committee and their activities related to standardization of IACS in Thailand.
Biography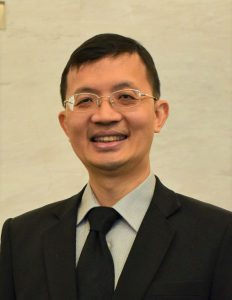 David Banjerdpongchai has been with the department of Electrical Engineering, Faculty of Engineering, Chulalongkorn University. Currently, he is a professor of Electrical Engineering, head of Intelligent Control Automation of Process Systems Research Unit, and deputy director of International School of Engineering. He is a senior member of IEEE, a founding chair of IEEE Control Systems Society Thailand Chapter, an executive board member of ECTI Association, and a chair of IEC TC65 Thailand National Committee. In the past, he served as a chair of Systems and Control Technical Committee of ECTI Association and a member of Steering Committee of Asian Control Association. He was a general co-chair of ECTI-CON 2013, a TPC chair of ECTI-CON 2014, and a general chair of ICA-SYMP 2019. He will be a TPC co-chair of SICE 2020 in Thailand. He has published over 150 articles in journal and conference proceedings and a textbook on Dynamical Control Systems. His research interests are energy management systems, advanced process control, iterative learning control, and robust control applications.
Plenary Talk II (Date: 13:05-14:05, Sep. 11, 2019)
Alarm Analytics Tools for Industrial Monitoring Systems
Speaker: Professor Tongwen Chen
Department of Electrical and Computer Engineering, University of Alberta, Canada
Abstract: 
In operating industrial facilities, alarm systems are configured to notify operators about any abnormal situation. The industrial standards (EEMUA and ISA) suggest that on average an operator should not receive more than six alarms per hour. This is, however, rarely the case in practice as the number of alarms each operator receives is far more than the standard.
There exist strong industrial needs and economic benefits for better interpreting and managing the alarms, and redesigning the alarm systems to reduce false and nuisance alarms, and increase the alarm accuracy. In this talk, we plan to summarize our recent work in this new area, targeting a quantitative and data based approach, called "alarm analytics," and presenting a new set of tools for alarm visualization, performance evaluation and analysis, and rationalization design, thereby to help industrial processes to comply with the new standards. Topics to be discussed include
How to present alarm information from a unit/plant/area?
How to quantify and improve alarm accuracy and alarm chattering?
How to study and cluster historical alarm floods?
How to capture connectivity and causality from process and alarm data?
What is recent development on advanced alarm monitoring?
The tools have been tested with real industrial data and used by process engineers in Canada and elsewhere.
Biography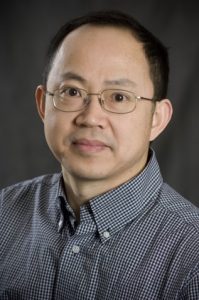 Tongwen Chen is currently a Professor and Tier 1 Canada Research Chair in Intelligent Monitoring and Control at the University of Alberta, Canada. He received the BEng degree in Automation and Instrumentation from Tsinghua University (Beijing) in 1984, and the MASc and PhD degrees in Electrical Engineering from the University of Toronto in 1988 and 1991, respectively. His research interests include computer and network based control systems, event triggered control, process safety and alarm systems, and their applications to the process and power industries. He is a Fellow of IEEE, IFAC, as well as Canadian Academy of Engineering.
Plenary Talk III (Date: 9:00-10:00, Sep. 12, 2019)




Observability in stochastic systems: qualms for data science



Speaker: Professor Bob Bitmead
Department of Mechanical & Aerospace Engineering, University of California, San Diego, USA
Abstract: 
Observability, and related concepts of constructibility and detectability, are familiar notions from linear time-invariant state-estimate feedback control. However, their definitions are seemingly detached from stochastic problem formulations. Why, for example, is observability needed for the Kalman filter? A suitable definition of stochastic observability will be advanced and shown to subsume the linear deterministic condition, but also to expose for nonlinear systems the role of the control signal in defining and achieving observability. An example from network congestion control will be provided and then extended to quantitative measures in wireless communications, cost detectability and constraint management in stochastic Model Predictive Control. Broader connections to dual aspects of online learning and decision making will then be drawn with the deliberate intention of raising questions of data quality analysis in modern systems focused on artificial intelligence.
Biography

Bob Bitmead occupies the Cymer Corporation Endowed Chair in Mechanical & Aerospace Engineering at the University of California, San Diego. He holds degrees in Applied Mathematics and Electrical Engineering from Sydney University and Newcastle University, both in Australia. He has held faculty positions at the Australian National University and James Cook University of North Queensland. He is a control theorist with a long experience in control applications in many industrial sectors. His theoretical work is strongly informed and guided by these applications. He was the recipient of the 2014 ASME Rufus Oldenburger Medal and of the 2015 IEEE Controls Systems Transition to Practice Award. Bob is President of the IEEE Control Systems Society for 2019. He was a member of the IFAC Council from 1996 to 2002 and is Editor-in-Chief of the IFAC Journal of Systems & Control. He is Fellow of IEEE, IFAC and the Australian Academy of Technological Sciences and Engineering. Bob brews his own beer and is an accredited and active Australian Rules Football umpire.
Plenary Talk IV (Date: 13:05-14:05, Sep. 12, 2019)




KANSEI innovation based on Brain Science :




Visualization of KANSEI and approach toward social implementation



Speaker: Project Leader Takahide Nozawa
Center of KANSEI Innovation, Hiroshima University, Hiroshima, Japan
(Mazda Technical Research Center, Hiroshima, Japan )
Abstract: 
At the Center of KANSEI Innovation, we develop the Brain Emotion Interfaces that enriches inter-human and object-human relations connected by KANSEI (emotions) visualization based on state-of-the-art brain sciences and information communication technology.
By Brain Emotion Interfaces, our mission is to develop products and services in various fields such as clothing, food, housing, vehicles, education, and medical care that nurture its mental values as their usage. Leading to innovation in the inter-human and object-human relations, we aim to create a society full of happiness where "objects" are in harmony with our "minds".
The real-time visualization of KANSEI (emotions), visions and perceptions will support the future manufacturing and services with the classification of the variety of psychological information.
In this presentation, the basic study and practices will be discussed.
Biography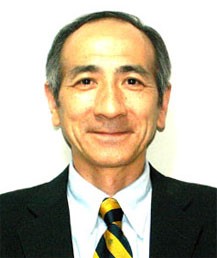 Takahide Nouzawa received the B.E degree in chemical engineering and the M.E and D.Eng. degrees in transport phenomena Engineering from Hiroshima University, Hiroshima, Japan, in 1978, 1980, and 1994, respectively. He is currently a Technical Fellow in Mazda Technical Research Center and a Visiting Professor of graduate School of Biomedical & Health Science in Hiroshima University. He is also a project leader of the national project "Center of Innovation" at the center of KANSI Innovation in Hiroshima University. His current research is interested in human machine interface, KANSEI brain science and aerodynamics of vehicle. He is a Fellow of JSME (Japan Society of Mechanical Engineers) and JSAE (Society of Automotive Engineers of Japan).
Keynote Speech
Tutorial & Workshops
Exhibitions
In Japan, Asia or all over the world, there are many companies, universities, and organizations, which are globally proud of their technologies and products. You can find such great exhibitors in the 2F EV Hall and Group Work Room from Wednesday, September 11th through Friday, September 13th.
You can find the detailed information here.
Social Events
Welcome Reception (Date: September 10, 2019)

Time: 6:00 p.m. – 8:00 p.m.
Venue: CliP Hiroshima
1-1-18 Higashi-Senda machi, Naka-ku, Hiroshima
TEL: +81(0)82-567-5011
URL (in Japanese): https://cliiip.h-toyopet.com/ 
Fee:
Full member/Full Non-member/Student Member/Student Non-member registrations include the welcome reception.
An accompanying person ticket is 3,000 JPY.
Note: Please bring your name tag distributed at the registration desk.
4min. from the conference site by your own foot. This place can be seen the car and other extinguished machines exhibition organized by the SICE 2019 committee.
Opening Ceremony
Date: Wednesday, September 11
Time: 9:00-9:20
Venue: M401, M402, Higashi-Senda Innovative Research Center of Hiroshima University
Awards Ceremony
Date: Thursday, September 12
Time: 16:30-18:00
Venue: M401, M402, Higashi-Senda Innovative Research Center of Hiroshima University
Conference Banquet (September 12, 2019)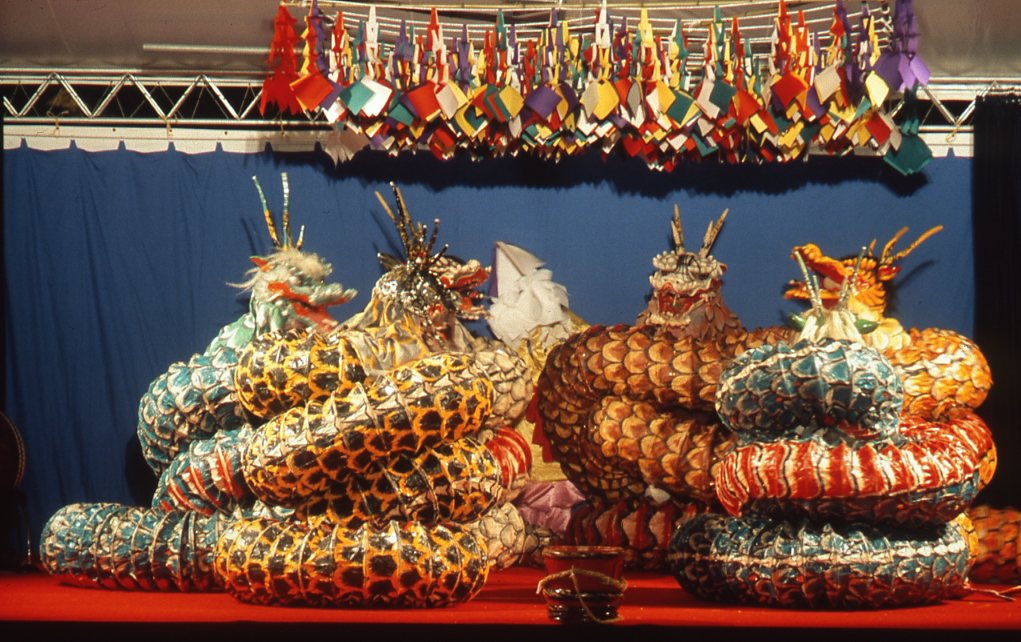 Time: 7:30 p.m. – 9:30 p.m.
Venue: RIHGA Royal Hotel Hiroshima
6-78 Motomachi, Naka-ku, Hiroshima
TEL: +81(0)82-502-1121
URL: https://www.rihga.com/hiroshima
Fee:
Full member/Full Non-member registrations include the banquet.
Student Member/Student Non-member registrations do NOT include the banquet.
An accompanying person ticket is 10,000 JPY.
Note: Please bring your name tag distributed at the registration desk.
We can enjoy performing both"Katsugikomi"and"Kagura"as attractions in the banquet.
Katsugikomi means a performance to bring the sake barrel into by sake brewers with singing of brewing sake songs. Kagura is a music and dance dedicated to Shinto Gods. Since ancient times, Kagura has been performed as a ceremony in which people ask for a good harvest and abundant catches of fish and wish away illness.
Story of the banquet performance: Yamata no Orochi (Eight-headed giant snake)
Once upon a time, in the Province of Izumo close to the Hiroshima region, there was an old couple who had eight daughters. A monstrous serpent appeared from nowhere and swallowed one of the daughters. They lost 7 daughters the same way. Finally, there was only one daughter left. Then a god descended from the high heavens. The god helped by preparing poisoned sake for the monster and fought to them. The god won the fight and got married with the last daughter.
In addition to these performances, you will enjoy Hiroshima's specialty
"Okonomiyaki" too. Please try!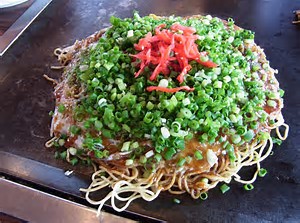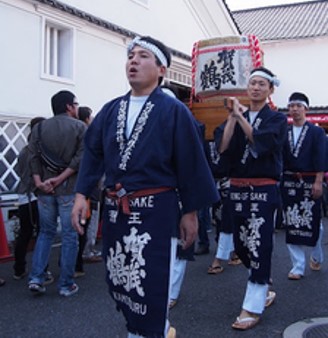 Closing Ceremony
Date: Friday, September 13
Time: 15:05-16:05
Venue: M401, M402, Higashi-Senda Innovative Research Center of Hiroshima University
Farewell Reception (Date: September 13, 2019)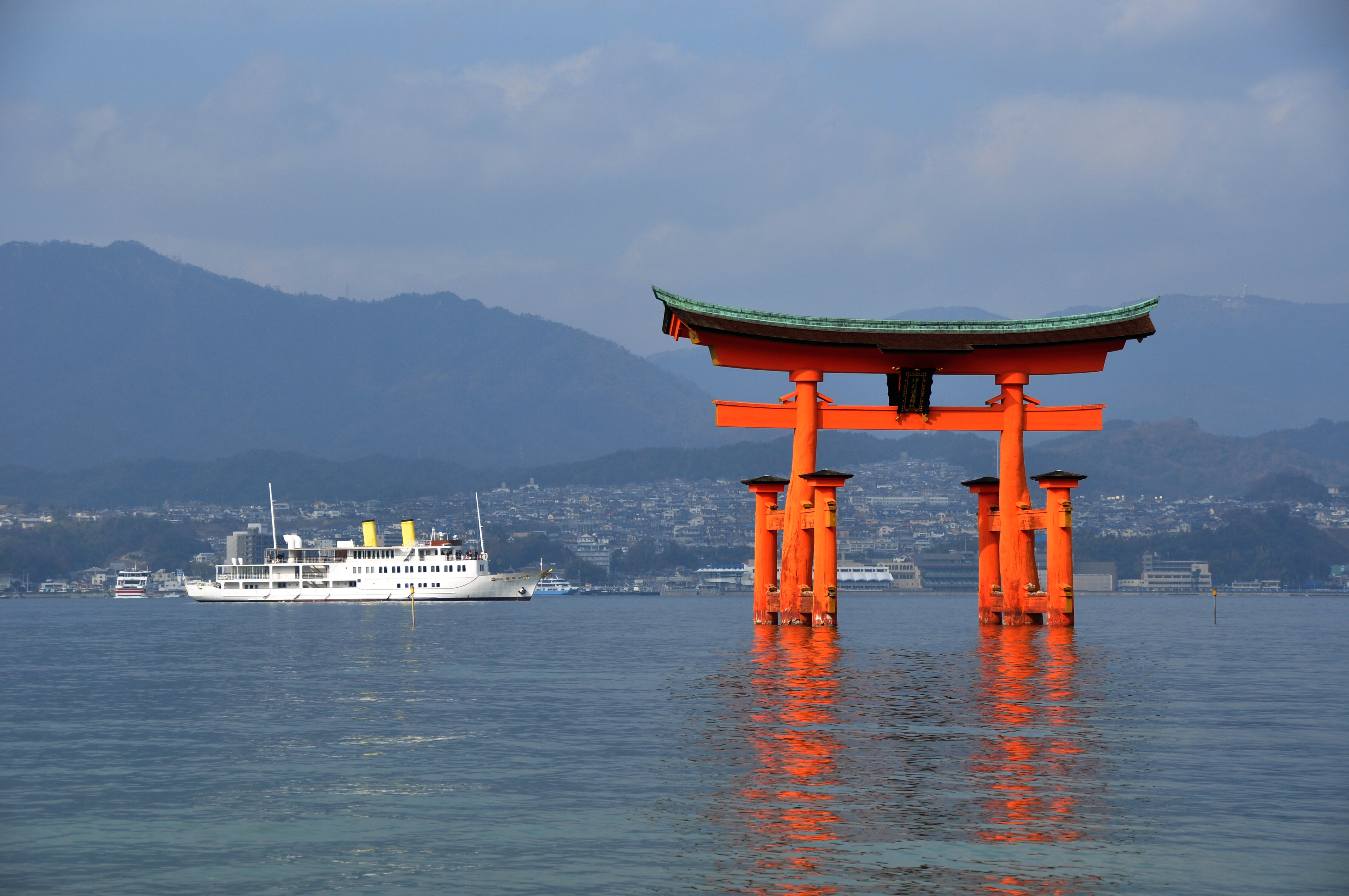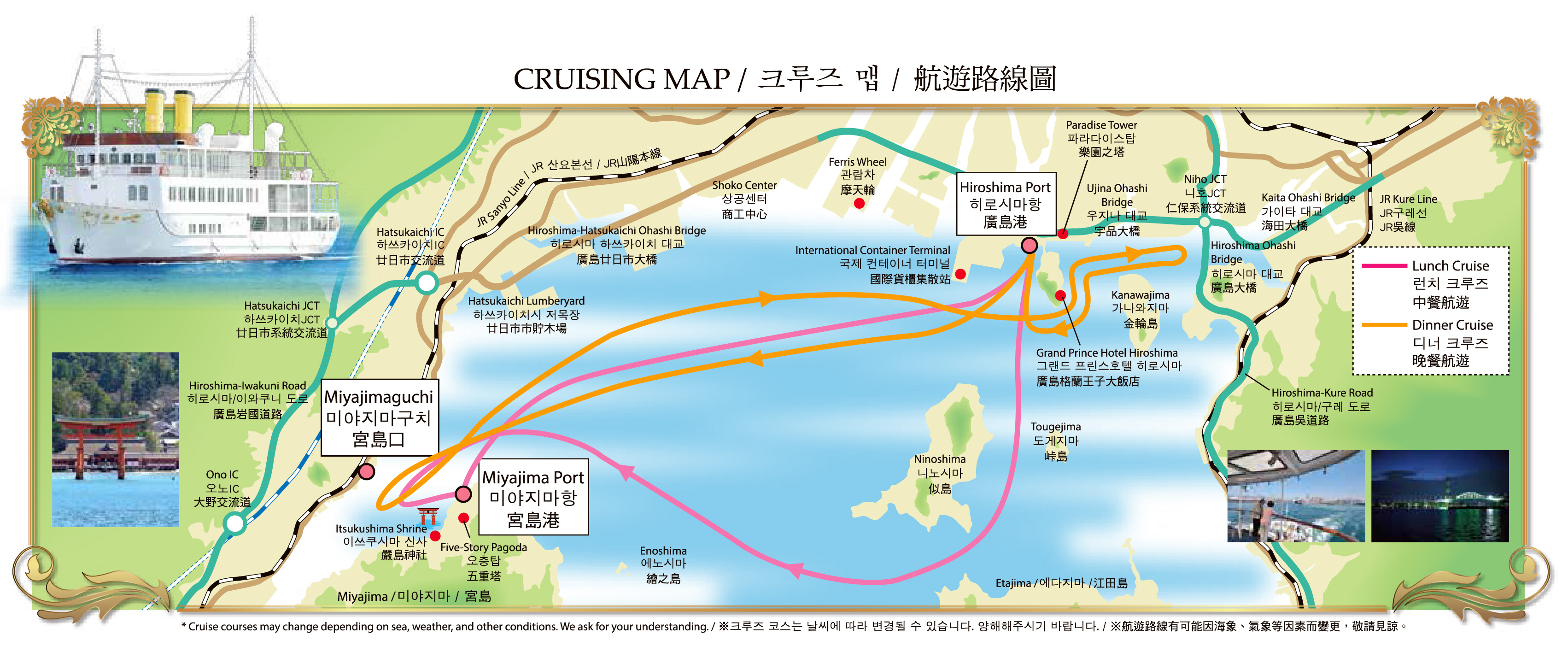 Time: 5:30 p.m. – 7:30 p.m.
Venue:
Dinner Cruising Ship "Ginga" in the Seto Inland Sea
URL: http://ginga-cruise.com/sub10_english
Fee:
Full member/Full Non-member/Student Member/Student Non-member registrations include the farewell party.
An accompanying person ticket is 7,000 JPY.
Note: Please bring your name tag distributed at the registration desk.
Gathering Time:
16:15 at the registration desk (Higashi-Senda Innovative Research Center, Hiroshima University).
※ We prepare the bus to the peer for "Ginga Cruising" from the above gathering place and return to city center and Hiroshima Station.
No show policy
No-show papers are defined as papers submitted by authors who subsequently did not present the paper in-person at this conference. Presentations by proxies are not allowed, unless explicitly approved before the conference by the program committee. No-shows will not be available on IEEE Xplore or other public access IEEE forums. No refund of the paid fees can be claimed by the no-show author.
Instructions for Oral Presentations
The duration of a presentation slot is 15 minutes. Please notice that, in general, this includes 12 minutes for presentation and 3 minutes for discussions with the audience.
Every session room will have an LCD projector and an electrical outlet (100V 60Hz, Type A). SICE 2019 will not provide laptops for presentation, i.e.,

YOU NEED YOUR LAPTOP FOR YOUR PRESENTATION.

The connector from the LCD projector to your laptop is available a D-sub 15 pin male connection and HDMI.
No laser pointers are prepared in the rooms.
It is highly recommended to show up in your session room 10 minutes before the session starts. You should test the connection of your laptop with the LCD projector.
Instructions for Poster Presentations
Poster Presentation Schedule
Date: September 12, 10:20-11:50

 ・10:20-11:05 ThAPo0*.odd (e.g. ThAPo01.1, …)

 ・11:05-11:50 ThAPo0*.even (e.g. ThAPo01.2, …)

Futher infomation, please refer the program site.
Guideline of Presentation
Your paper should fit within the following dimensions.

Push pins will be provided to attach your posters to the boards.
Please use any equipment for demonstration such as computers and robots at your own risk.
There are no desk and no electric power supply on your panel.
Please avoid using any equipment that might cause problems such as noise and hazard.
Presentation Time
The duration of the poster session is 45+45 minutes.
During your core time, speakers are requested to make a presentation.
All speakers are requested to put up posters before 10:05 on 12th September.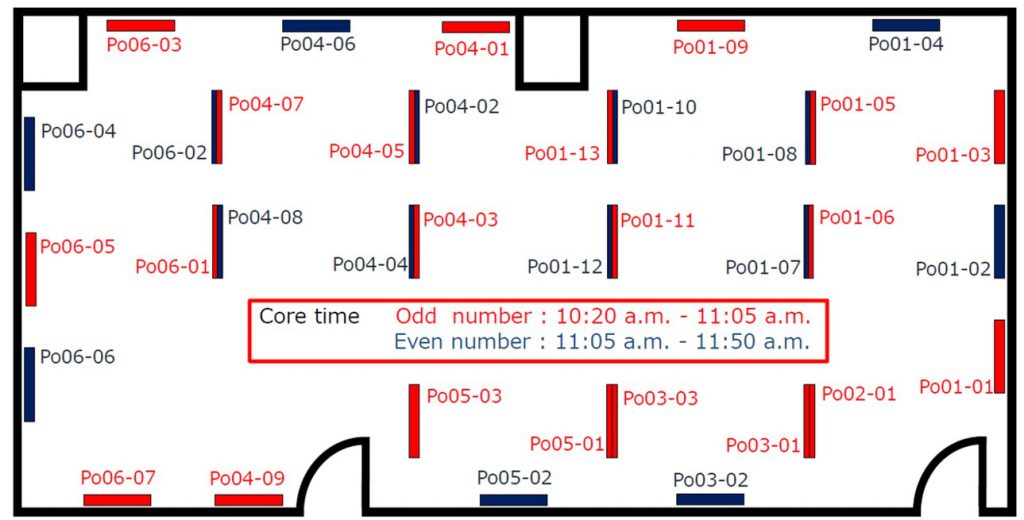 Instructions for Session Chairs
In case you have not done pre-registration to SICE 2019, please complete on-site registration at least 30 minutes before your session. You will receive a few documents for chairing your session at

EACH ROOM from THE ROOM STAFF

.
. In particular, you will have a list of presentation records to be filled for your session.

(IMPORTANT)

Some of the documents including the list of presentation records are supposed to be

FULFILLED AND RETURNED TO THE ROOM STAFF

after the session.

・ Put your signature on the form.

・ Fill in the session number and the title of no show.

Please appear at the session room at least 5 minutes before the session starts. Please confirm that all the presenters are in the session room.
The duration of each talk is 15 minutes including discussions (about 12 minutes talk and a few minutes' discussions would be standard).
Please indicate the elapsed time to the speaker appropriately and be punctual to the session schedule.
In case of no-show, do not move to the next presentation. The session should be synchronized with all the presentations at other sessions.